Low Carbon insulation with Neopor® BMB
BASF is now offering its graphitic expandable polystyrene (EPS) granulate Neopor® in a biomass-balance version, Neopor® BMB.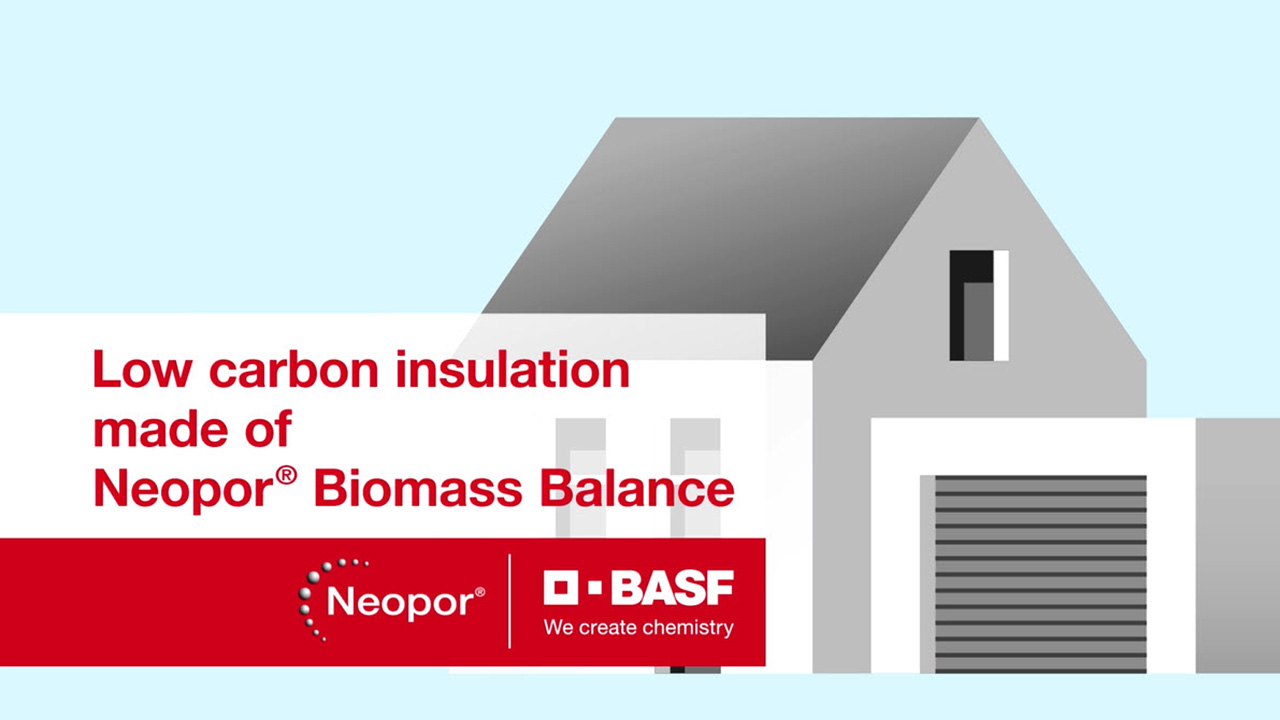 In accordance with the balancing method certified by REDcert, 100 percent of fossil raw materials are replaced by renewable raw materials - bio naphta or biogas.
In cooperation with the company Bachl, a German manufacturer of insulation material, BASF has issued the EPDs for insulation boards made from conventional Neopor® and Neopor® BMB.
When comparing 1 m3 of insulation board, it is evident that the global warming potentials (GWP) of the insulation material made of Neopor® BMB is improved by up to 90 percent, at the beginning of the life cycle (A1).
Considering the entire life cycle, the carbon footprint is improved by 42 percent. The additional CO2 savings during the long usage phase as insulation board are not considered.